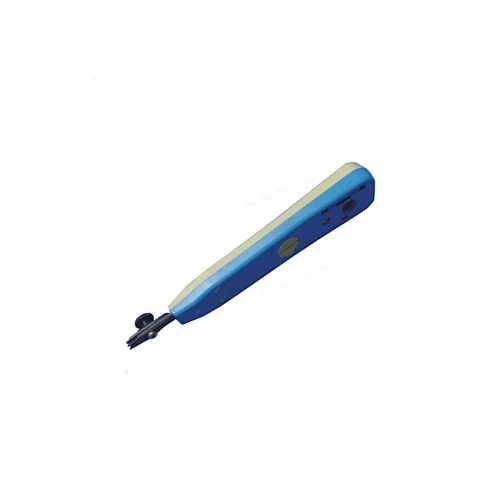 Blue Network Punch Tools Multi-Functional
price
USD16.00 - USD20.00
Place of Origin:China
Brand Name:S-MITON
Model Number:SM802
Product name:Blue Network Punch Tools Multi-Functional
Keyword:Network Punch Tools
Type:RJ45
Material:Stainless Steel
Usage:Crimping
Certificate:CE
MOQ:1
Packing:1PCS/Bag
Discount:Trade Assurance
Website:http://www.szsongmei.com/
1. Industry standard, internationally accepted
2. IMAPCT Krone, AMP Modules,
Putting wires into sockets, patch panels or outlets
Can be used on shielded or unshielded twisted pair cables to 110 / keystone jacks
3. Hook and Spudger tools are built into the handle
Use the hook to remove wires from any style block or to help trace wires.
Use the spudger to remove the cross-connect module from the mounting bracket.
4. Specially-made tool blade for durability.
5. Low-impact punch, bring new ease and speed to all of your installations.

SMITON.
Shenzhen S-Miton Technology Co., Ltd.. is located in Guangdong Province, China.Founded in 2001, we are 
specialized in the R&D and manufacture of wires, cables and telephone accessories. Telephone cable, 
 Fiber Optic Cable , Patch Cord Cable,HDMI & VGA cable, Lan cable UTP/FTP/S-FTP Category 5E & Category 6, .....
Our company has gained the UL, CE and RoHS certification. Moreover, we have a group of experienced technicians
 and quality administrators to ensure quality.